From 2018-2021, the UK Feature Docs team worked with industry stakeholders to develop proposals for a new policy framework for the documentary sector. This research was published in two policy reports. The first, Keeping it Real: Towards a Documentary Film Policy for the UK, presents the results of the largest ever survey of UK nonfiction producers and directors and makes preliminary recommendations for a fairer and more sustainable industry. The second, Making It Real: A Policy Programme for UK Documentary Film, is based on the extensive consultation that followed the first report and sets out a comprehensive set of sector-endorsed proposals for the UK documentary film industry.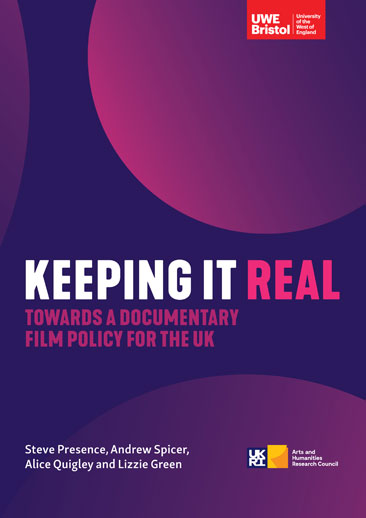 Published: June 2020
Keeping it Real: Towards A Documentary Film Policy for the UK is based on the findings of a survey of over 200 UK feature documentary producers and directors.
The survey covers diversity and inclusion – including age, class, disability, ethnicity, sexuality, gender and caring responsibilities – geography, income, financing and training. It reveals a chronic lack of funding, support and coordination at the heart of the UK's feature documentary film sector.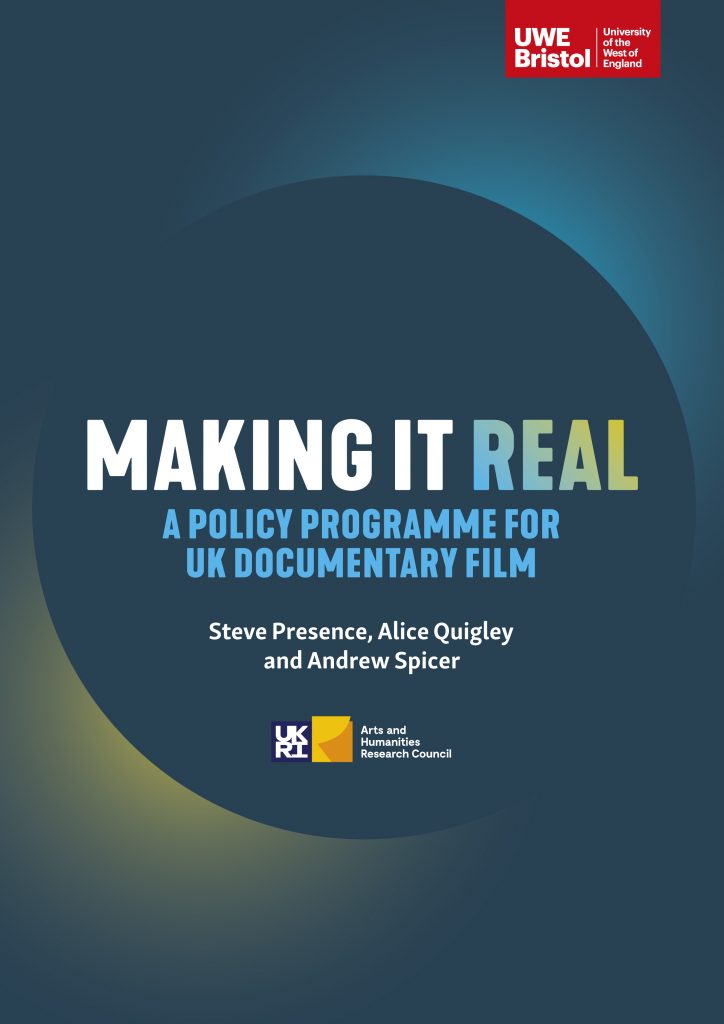 Published: January 2021
Making It Real: A Policy Programme for UK Documentary Film comprises a new industrial strategy for documentary based on inclusivity, sustainability and the creation of optimum conditions for success at home and internationally.
At the core of the programme is a set of proposals for a new organisational structure, which would run alongside measures designed to address structural issues and boost funding across the industry.
Please check your junk/spam folder if you do not receive the email download link. If the link does not arrive, or if you have any further issues, please contact us at info@ukfd.org.uk.